KNOWLEDGE IS POWER


THE FIRST STEP IN PREVENTION
Most everyone agrees, it's better to find and treat the root cause before something happens. Better Heart is an information service whose goal is to give you the latest information to help you make the right decisions and avoid or mitigate heart disease from the very beginning.
So what can I do if I'm already at risk, or if I,or someone I love has had a heart attack or stroke? This can be a frightening time. But not if you understand your options. While you should always follow your Doctor's advice, almost every medical professional would encourage you to learn everything you can when it comes to healing and recovery. Better Heart's goal is to be an additional resource. The more you know the better off you will be in the long run.
An Active Life, A Better Life -

July 12, 2014

No Benefit from Steroid Injections -

June 7, 2014

Acute Pain Is Far from Cute -

May 28, 2014
"THE DOCTOR OF THE FUTURE WILL GIVE NO MEDICINE, BUT WILL INTEREST HIS PATIENTS IN
THE CARE OF THE HUMAN FRAME, IN DIET AND IN THE CAUSE AND PREVENTION OF DISEASE."
- THOMAS A. EDISON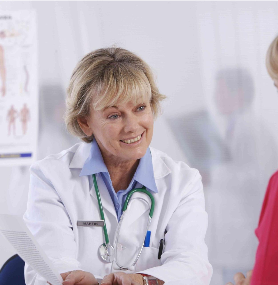 LATEST NEWS ON THE MEDICAL FRONT FOR CARDIOVASCULAR FITNESS